If you are trying to find a long-lasting battery for your campervan, we recommend that you choose a deep cycle one. Principally, such batteries are better than regular ones when it comes to durability, efficiency, and maintenance. In addition to this, such batteries are also environmentally friendly. Due to this fact, a large number of campervan owners are starting to use such units in place of other types of batteries.
For the daylight hours, deep cycle battery can store up greater power than you use at that time. When it is getting dark, you can depend on that energy supplied by these batteries. When the weather is unpleasant, you might need energy stored from previous days. This really helps you to enjoy your campervan touring adventure to the fullest.
You will be amazed at how much deep cycle battery can store energy. You can depend on them during at night, emergencies, and when there is no solar energy to store at that time. This can be a good investment for the leisure enthusiasts that venture out for weekend breaks or an annual 2 week holiday with their campervans.
In fact, you might find you like traveling with campervans more than ever before and you realize that deep cycle battery help power up your nights and days. You will feel like in your own home although you are living in your campervan. You don't need to sacrifice one to have the other.
Installing a deep cycle battery in your campervan is a good idea as they offer numerous advantages over regular ones. In addition to this, such products are affordable, and the prices of deep cycle batteries are getting lower day-to-day as a growing number of people are buying them.
Before buying a campervan battery, ask some questions. Ensure that you consider the capacity you need. If you love traveling often with your campervan, you need deep cycle battery that can store a lot of energy. If you have large family that often travel with you, which mean more energy consumption. Ensure that the deep cycle battery you buy can stay up with your demands.
Take some time checking out the choices available on the market so you will get what you need. Find out your electricity volume needs and your available budget to purchase it.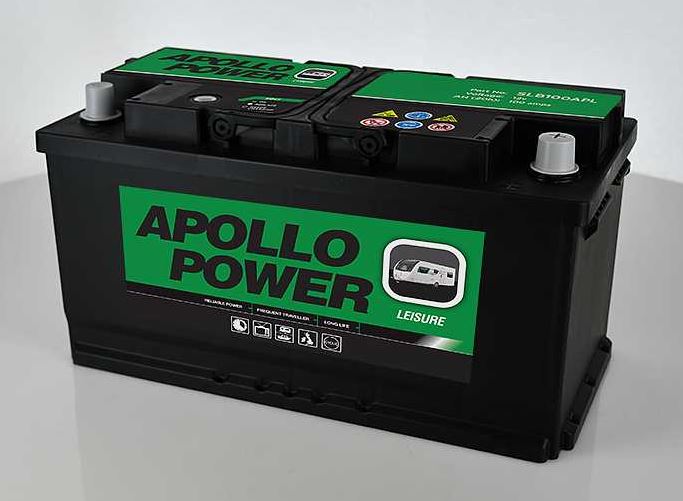 You also need to check around for high quality products. Seek information to find out what other buyers think about these batteries. You also need to look at the installation details and warranty information.
Apollo Deep cycle batteries can be the right option when choosing the best battery for your campervan as they release energy constantly. The efficiency of these batteries is great as they can possibly stand the test of time. These campervan batteries are also easy to install and easy to use. Actually, after you have installed them on the campervan the rest is all automated for you.
Many campervan owners are using these deep cycle batteries today. They are starting to realize that they should reduce their dependence on fossil fuels because they are not environmentally friendly.