Exploring thousands of miles each year, your guide Captain Alex Saputo, is a dedicated naturalist who never tires of his craft. Originally from Michigan, he was introduced to the natural world by his parents, who were avid outdoor enthusiasts. His passion for the environment is evident the moment you meet him. With his calm demeanor and easy-going personality, you'll feel at ease whether your deep on a jungle hike or walking a beach with your kids.
When I first visited the area in 1995, I was awestruck by the natural beauty and raw wilderness of the Everglades and Ten Thousand Islands. Believe it or not, it reminded me of the swamps near my childhood home, but on a much grander scale. In those early days, like most tourists, it was see as much as you can see. So I went to the typical tourist spots…the airboats, the boardwalks, and wow was I disappointed! I couldn't believe what was being offered to tourists (like myself at the time) to showcase this incredible area. To me the relentless noise of airboats, jammed-packed parking lots, overcrowded boardwalks and cheesy tour boats were nothing more than an extension of an amusement park.
My mission from the beginning was to offer people something real, something unique, something intimate with nature unlike the masses. And so I did.
After two years of exploration, I started offering eco-tours from my boat, highlighting the marine environment of the 10,000 Islands. Keeping my trips small, private and using a shallow draft boat, it allowed me to showcase places and animals where big commercial outfitters would or could not venture. With that same philosophy, I expanded my range into the everglades, offering hiking and kayak excursions into areas off the beaten path.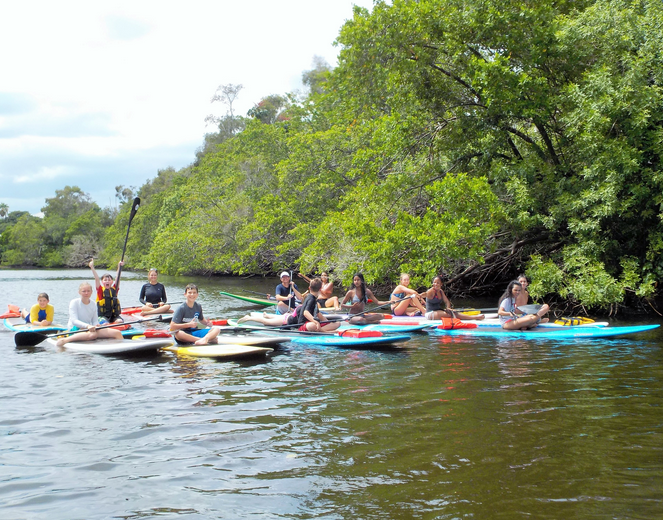 Now over a decade into it, my mission has never wavered. I still strive everyday to make my trips unique, fun and memorable for everyone. I personally explore thousands of miles every year with the intention of discovering new places, wildlife and breathtaking scenery to showcase on my trips.
I hope if you're in the area, you will have a chance to experience one of my adventures