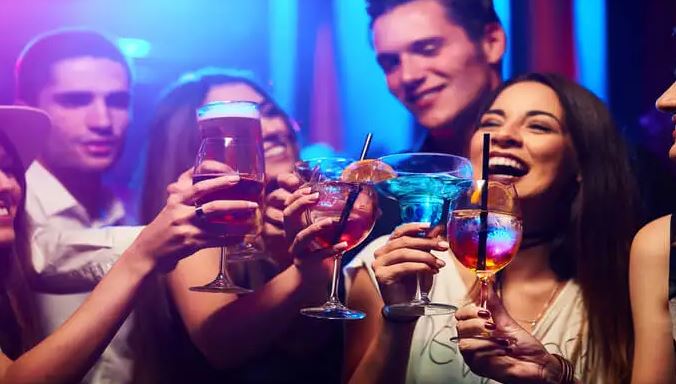 Like some other metropolitan cities, Athens is considered to never sleep. Many admit Athens is far more vibrant during the night. Actually, Athens presents more opportunity for nightlife when compared with other cities. The Greeks are notable for their nice lifestyle which includes excellent food and also good company, whatever the age is. In Greece, life is intended for living and also leaving your doubts behind. This leads to a good-hearted, dynamic city with restaurants and bars to match. You will have a wide range of options: ancient Greek drama, famous orchestras that play music ranging from jazz to classical music. You will also find unique musical stages, modern concert halls, and clubs presenting variety and also creativity.
Athens offers an amazing amount of rooftop cocktail bars. Athens also offers nightlife with special nights out. No matter what you decide to do, you will find that nightlife here provides wide range and also unique choice, so you can enjoy through the entire night.
You can start your evening with your friends at one of the restaurants or even one of the unique Greek tavernas situated in each neighborhood of the Athens. The ambiance in Greek restaurants is usually relaxed and also friendly and the food is certainly excellent. You can visit a taverna with live music, or even visit some popular clubs, bars, and night spots in which the orchestra performs all types of music.
You can discover bars in most central areas and the suburbs. Also, enjoying Athens nightlife at a place with live bouzouki music can be a wonderful experience. Remember to heading out to bouzoukia when you are here. You will tune in to popular Greek music, dance, sing and also have a lot of fun. Athens nightlife is just filled with modern, ethnic, bohemian, Latin, rock, dance, fashion and also mainstream lounges, clubs. Go out and have fun, Athens nightlife is waiting for you.
Traditional Greek nights can also be enjoyed in Plaka. You will also find some of Athens' clubs and bars at Psyri . Small and Large, they play almost all kinds of music from Greek, ethnic, rock to Latin, jazz and pop.