if you are bored with tour of the Red rock Canyon, you can change for a different way to enjoy this place. Now this company ezridelv offers tourists a comforting ebike tour. Visitors may enjoy electric bike tour package at the Canyon Visitor Center, and many different maps of tour lines can help you reach your desired destinations. I really like riding bikes a lot, however when I am traveling, it is nearly impossible to ride bikes every single day. So I am very happy to enjoy the bike tour to visit red rock canyon.
In this wonderful place, you can easily see much stunning scenery. You can take a lot of pictures to capture its beauty, but it is advisable to experience it by yourself. If you are looking to explore red rock canyon, you can still ride electric bike along the park. You will discover numerous constructed bike roads and also greenways in the area, so you can take pleasure in a peaceful trip without noises of vehicles. This can be very convenient if you rent bikes from ezridelv.com . Also you will be provided with all the essential outdoor gears such as bottles of water, helmet and also an electric bike.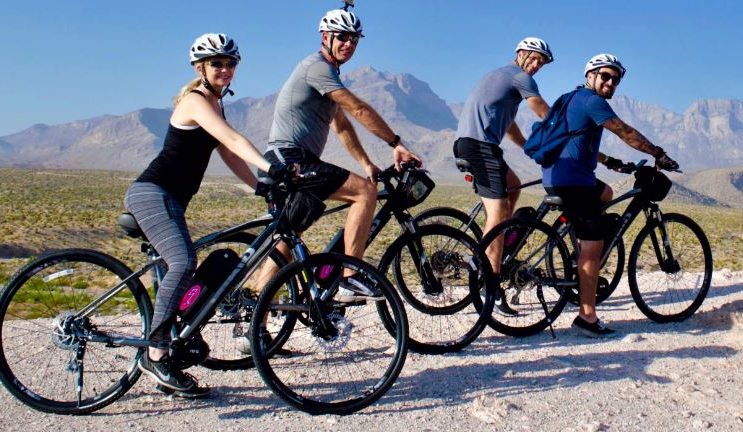 This self-guided tour will start in the neighborhood of Summerlin. You will be guided with the map attached on bike. E-Bikes are available in various sizes to fit riders. These electric bikes are equipped with huge battery capacity and 750w Motor capable up to 20 mph
Mountains, deserts, and canyons surrounding this National Conservation Area offer a variety of biking experiences which include some high hill climbs and also stunning descents and single-track rides along canyon ridges. This electric bike enables you to speed along the wonderful slopes without any effort and a minimum level of fitness, just hit the pedals, and the Ebike can do the work for you. No more muscle-busting pedaling through rock and sand as the ebike help you save your energy.