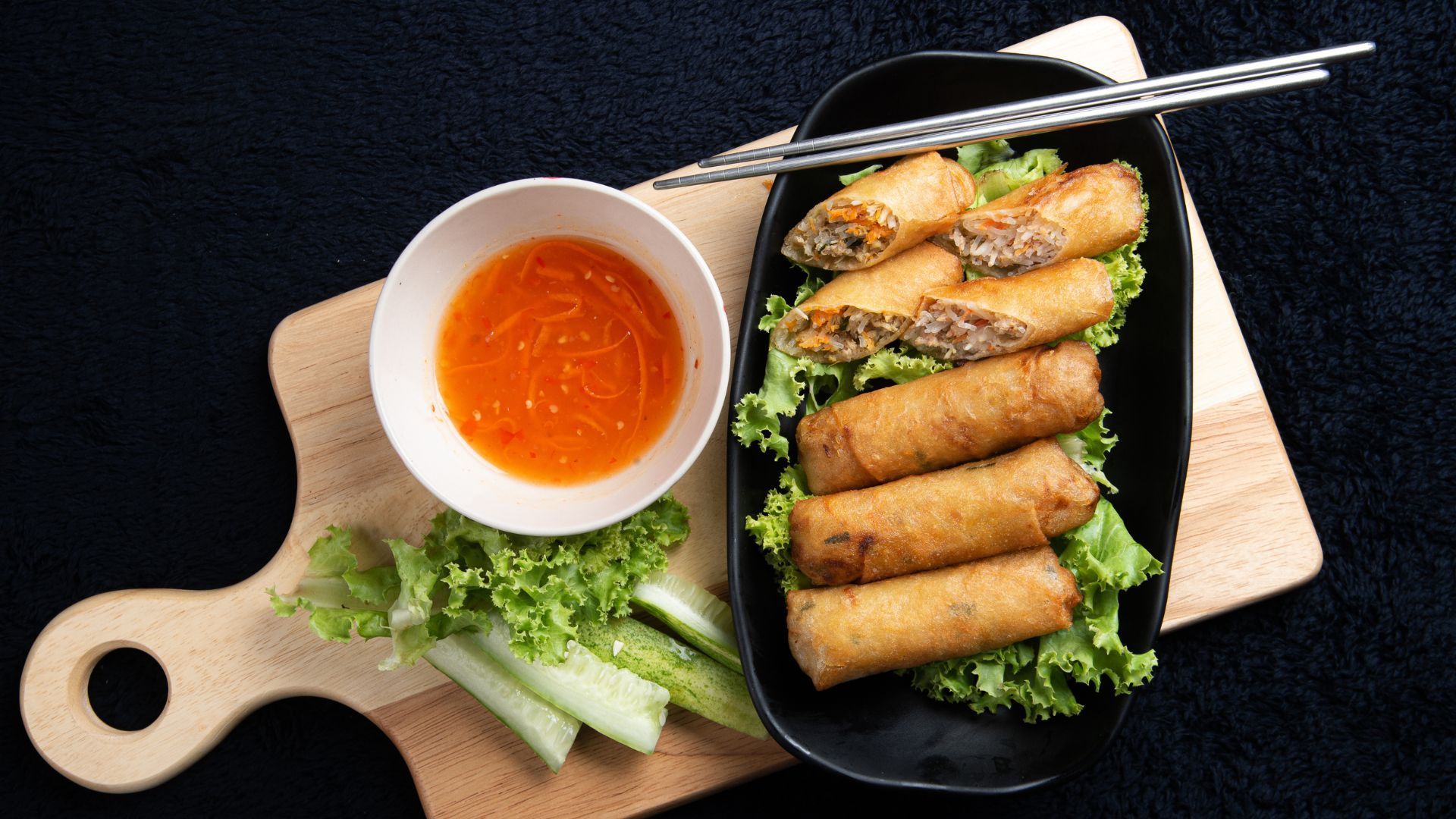 Introduction
Vietnam Tourism is renowned for many reasons – beautiful landscape, Mekong Delta, friendly locals, and much more, but the best part of it is the Vietnamese food. Now if you are vegetarian, you may wonder, in this land of crazy meat dishes and fish sauce, how will you survive? Finding vegetarian food will be a nightmare, but oh boy! You are wrong here! Well, this is because over sixty percent of the Vietnamese people follow Buddhism. Buddhism is the national religion of Vietnam. As a result, vegetarian cuisine is in high demand in Vietnam. Read on for all the details you need about famous Vietnam food so you can prepare for your trip without a hitch. 
Best Vegetarian Dishes to Try in Vietnam
Xoi Chay
Xoi Chay is a rice dish. Rice is a Vietnamese staple. Xoi Chay is a sticky rice dish that you can have with vegetables. Rice is cooked and cut into flat circular shapes. Once it dries, these rice slices are fried till they turn crispy. Xoi Chay is served with broccoli, chickpeas, coconut, onion, and pepper.
Banh Mi Chay
Banh Mi Chay is a baguette in French style. This sandwich is filled with fried eggs or cheese, green herbs, mayo, pickled carrots, and tofu. You can also opt for vegetable salad filling. Instead of fish sauce, the sauce for Banh Mi Chay is sweet and sour. This vegetarian Vietnamese dish can be altered to suit your preferences.
Banh Khoai Tay Chien
Banh Khoai Ty Chien means deep-fried potato cakes. These are made with sweet potato, green beans, and coconut, all blended and mashed, molded into shapes, and fried till crispy. Banh Khoai is served with spices and a groundnut dip. This vegetarian Vietnamese snack has high nutritional value and is available on the streets.
Dau Sot Ca Chua
Dat Sot Ca Chua is a popular vegetarian Vietnamese food. This dish is the best option for vegans, vegetarians, and even for those who follow a gluten-free diet. Dau Sot Ca Chua is fried tofu with tomato sauce, garlic, and tomato. This dish is served with steamed rice.
Rau Muong Xao Toi
One of the most nutritious Vietnamese dishes is Rau Muong Xao Toi. This dish is made with frying water spinach with Vietnamese herbs and garlic, topped with peanut powder. You can relish Rau Muong Xao Toi with steamed rice.
Cai Xao Nam
Cai Xao Nam is a local fried dish made with shitake mushrooms and Bok Choy. It is served with tofu pieces and sticky steamed rice. The flavor of the shitake mushrooms is enhanced by soy or mushroom sauce.
Che Chuoi
Che Chuoi is a local dessert made from Chuoi Xiem – a different type of banana. It is cooked with sago pearls and coconut milk. It has a sweet banana aroma and creamy flavor and looks similar to a pudding. This pudding is topped with roasted peanut that balances the creamy flavor and also adds a splash of color to this dish.
Flamingo recommended restaurants
Now that you know the popular Vegetarian Vietnamese dishes, why not find the popular restaurant options in Vietnam? Most of these restaurants also serve Indian meals. So while traveling to Vietnam, do not miss checking out these restaurants.
BENARAS Indian Bistro
It is an Indian restaurant with a bar and a lounge. Along with Indian dishes, it also serves vegan options. The restaurant is right in the center of Ho Chi Minh City. One of this restaurant's defining features is that it serves Vietnamese dishes with an Indian touch. The restaurant ambiance is cozy yet with stylish décor.
Tandoor Indian Restaurant 
A popular Indian restaurant near the Saigon Prince Hotel serves delicious Indian cuisine. The restaurant has an eclectic ambiance and elegant interiors. Enjoy delicious Indian cuisine with soft Indian music in the background.
Benaras Masala Bay
Benaras Masala Bay is a renowned five-star Indian restaurant in Vung Tau City at Pullman Hotel. This restaurant was inaugurated recently in 2020. The diverse cuisine at the Benaras Masala Bay serves delicious vegan and vegetarian dishes.
Banana Leaf
Banana Leaf Restaurant near the An Hoi River bank is in Ho Chi Minh City. Experience delicious food with a beautiful landscape outside the restaurant. The menu of Banana Leaf features authentic Vietnamese dishes.
Dal Cheeni
Dalcheeni is a renowned restaurant in the hub of Ho Chi Minh City near the West Lake. The restaurant, as the name suggests, serves delicious Indian cuisine. The restaurant is across three floors. It has a unique décor and a menu featuring traditional Indian cuisine using high-quality products. One of the most renowned restaurants in the area – it offers Jain and Vegan cuisine.
Conclusion
Not just the ones mentioned above, Vietnam has many markets and street stalls serving yogurt, fresh fruits, smoothies, and other vegetarian dishes. With this article, I am sure you are confident that – it is not a daunting task to find vegetarian food options and explore this side of Vietnamese cuisine. So start planning your Vietnam tour without any hesitation. Book Vietnam and Cambodia Tour Packages with us and our travel experts will craft the perfect itinerary for you, matching all your gastronomical choices.